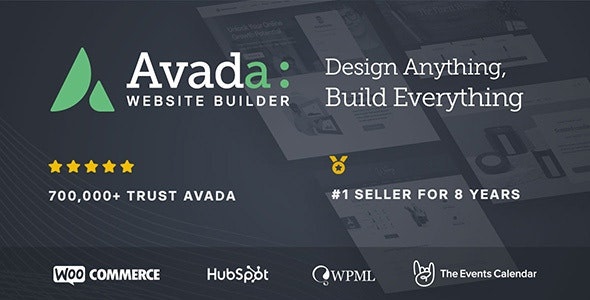 Avada is the top selling multi-purpose WordPress theme. Since its release in 2012, it was downloaded more than 200,000 times, which makes it the most popular product from ThemeForest and the best flexible WordPress theme.
Don't know whether you need Avada? Nothing can sell it better and persuade you than the official demo. It is not only a great way to demonstrate the product, but is a tool, which helps to show that you can build such masterpiece on your own without possessing any sophisticated programming skills.
Nevertheless, in order to create a result, similar to the demo-website, you have to spend sufficient amount of time configuring the design and features of Avada. You can see it here: http://theme-fusion.com/avada/demos/
Yes, Avada theme is good as is, but it does not mean that developers stopped working on it – the number and quality of available features is constantly growing! The developers have completed the enormous job to extend the basic WordPress features and achieved the successful result: multi-featured giant and popular flexible tool.
Five-star rated WordPress Theme with positive reviews from various companies and individuals. Try now and you will love Avada for sure – plenty of space for creativity, useful instruments, intuitive dashboard, bright designs!
(more…)