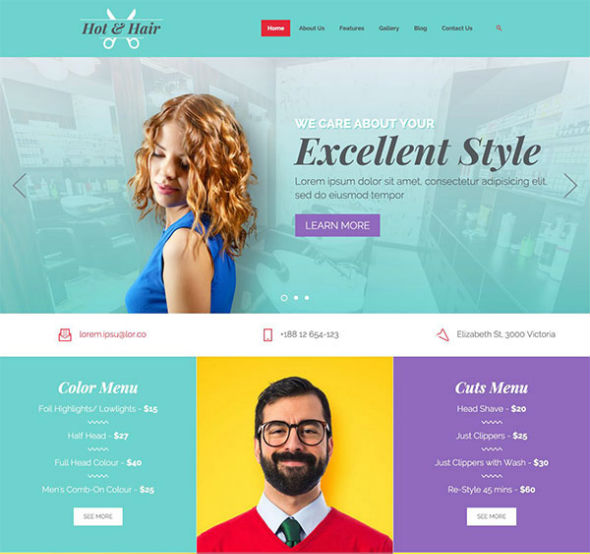 Hot Hair is responsive hair salon template for ladies and gentleman and for houses of beauty. It's colorful and fulfilled with different kind of data, especially on the home page. Those data are served to the user on several different ways.
The colorful price tables for different services allows your clients to familiarize themselves with your services and pricing. Information about the working hours and hair salon location are presented throughout the site in an interesting and modern way.
You can see three different responsive and touch-friendly carousels in the hair salon template (hero carousel, small image gallery and testimonials carousel). All of them are actually differently styled instances of our Hot Swipe Carousel module.
Hair salon template also includes some horizontal tabs and vertical accordion, fully developed with pure CSS. You can fill them with your data appropriate for your hair salon site (or different kind of site).
(more…)