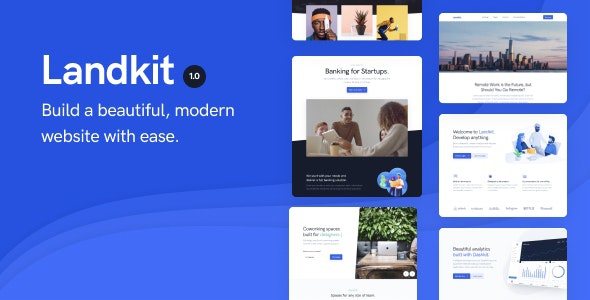 Build a beautiful, modern website with flexible Elementor widgets built from scratch. Landkit is built to make your life easier. Variables, build tooling, documentation, and reusable blocks. Designed with the latest design trends in mind. Landkit feels modern, minimal, and beautiful.
Using Landkit to build your site means never worrying about designing another page or cross browser compatibility. Our ever-growing library of Elementor widgets and pre-designed templates will make your life easier.
We use modern libraries under active development and focus on making it incredibly easy to attach behaviour to elements.