Eventbrite WordPress Themes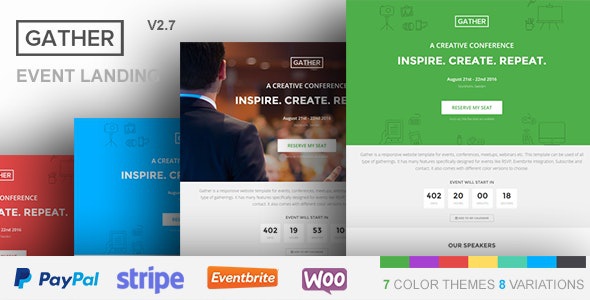 The most comprehensive, responsive WordPress Theme you?ll ever need to create beautiful Meetup, Conference & Events websites!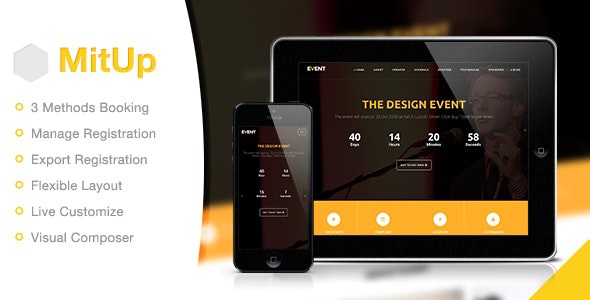 Mitup theme is modern design for event, conference, meet up, ceremony, seminars, courses. It is landing page with these feature about slideshow, schedule, countdown, price, about us, info ticket, register form, testimonial, logo, gallery, map, blog section, faq … You also can easily develop with multipe pages: about, contact, blog.