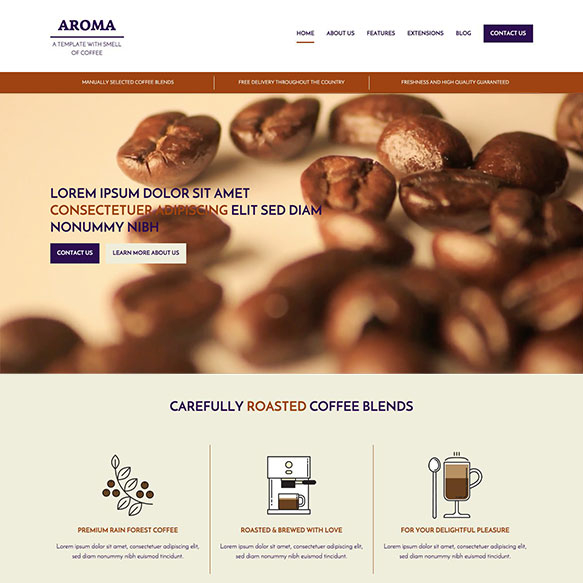 The main inspiration for making Hot Aroma template we found in our favorite beverage.
Coffee keeps us focused after hours of hard work.
It helps us to make all these responsive Joomla templates that our customers love! This template includes a big video with position for text over the video on home page.
Also, there are many CSS3 and jQuery powered animations that opens the site content smoothly.