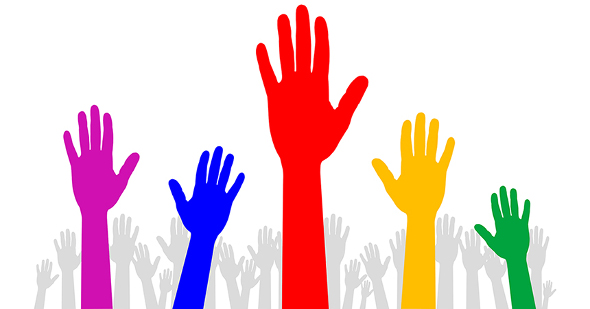 Hi my dear friends. I am very excited to announce that our project becomes better and better day by day. As you see, every week we are adding a lot of new templates and plugins that are not elsewhere on the internet.
But, it is very important to emphasize that our project is not one of the most visited website. Suppose there are three levels of popular websites: low, medium and high. We are located between low and medium, and this is the saddest thing.
There are a lot of websites similar to our one that are ranked higher in Google but they do not provide even download links and what is interesting they are fully filled with ads, popunders, shortlink services and other annoying things.
It is pure evident once more traffic will arrive at our website more memberships will be purchased and more new items will be purchased and shared here on website.
There are few easy steps you need to follow to contribute:
1. Like Our Facebook Page
If you are not already liked our page just do it right now. Our Facebook Fan Page -> https://www.facebook.com/wordpress.joomla.dev/. You will get the latest news in a fast way. Also, more likes == more top positions in Facebook search.
2. Like Every Facebook Post and Leave Comments
It is not enough just to like our fan page. Every time we post new things on Facebook just press a like button and leave any comment you like. At the moment there is a poor activity on the Facebook Fan Page but I'm working to enhance it.
Simple words like "Thank you" or anything else will be appreciated. Remember, more social activity == more interested persons == more memberships == more items.
3. Leave Comments for Items on Our Website, Share Posts on Your Own Facebook Timeline
Dears, we need more activity! All is in our hands, just be more social and friendly. Give help in comments to our members, ask anything you like, say simple words like "Thank you" or "Nice Share", don't hesitate to write about your ideas that will enhance our project.
4. Purchase Membership Even if Your Don't Need Something at the Moment
Yes, yes, you can do it. Trust me, I don't spend money from subscriptions for my own needs. Every dollar goes back in items.
We are most unique website at the moment, we have a lot of items that are not elsewhere on the internet.
We don't sew viruses and hidden backlinks or what is worst reverse shells. All items are pure clean! Want adventures? Try to download something from JojoThemes.
Don't be afraid to purchase memberships if you don't need it for a moment. We permanently purchasing new things and maybe one of the purchasing item will interest you or will wake up a new startup idea.
I'm like you, doing money by creating websites for my customers and also SEO services. I'm totally like you because I'm working with web and I need awesome themes and plugins for my new clients.
5. Tell About Our Website to Your Friends
It would be the most awesome thing from the world if you will invite your friends to join our community. Tell everybody about us, everybody should know about Cmsdude.org.
Let your friends join our membership, don't give them items for FREE because it will not enhance any part of us.
6. LAST! Make Little Donations on Our Innovative Project Cmsdude.club
Yes my friends, still remember simple math 20 * 3 == 60 ? Like that we are working, 20 members donating 3$ and we are purchasing awesome 60$ theme from ThemeForest and not only from ThemeForest. Simple? Sure!
There are lot of positive moments from donation. Once you donate you will get unlimited access to download link for donated item and also every update will be available for you fast. But imagine now 100 members donating 3$, we obtain 300$. Well, 5 awesome Themes could be purchased just in one day.
Join "Little Donations" on the next our project website: https://cmsdude.club, check for new items day bay day, and don't forget to donate even if you don't need it.
---
Thank you for reading above steps and keep follow them. Without help of community it is very hard to grow. It's not depend only from me how fast I will update themes or when would be added new items.
I'm super motivated when members are joining membership. Success motivate me very hard. When I'm motivated I'm doing great things for community. As you probably observed, mostly all items from website are updated.
Obligatorily leave a comment under this post, lets see how great community we are.
Best regards from Cmsdude.org Administration!
Just DO IT!