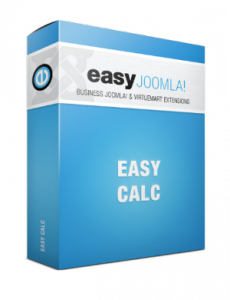 EasyCalc calculator can calculate anything: loans, mortgages, personal finance, BMI, calories, vacation costs… simply anything. You can boost your site with a calc.
The package consists of a component and a module. In the component, you define particular calculators which can be displayed under a menu item or in a module anywhere on the site. It is also possible to display multiple calculators at one site.
Users can send the result they've calculated to their email address and to email address you specify. These results can be also viewed at component's administration.
The calculators are defined by a JavaScript formula and inputs as variables. (more…)